About the Show
Task Force 7 Radio is the Voice of Cyber Security around the globe. We feature up to date insights and analysis by preeminent cyber security professionals on the most important cyber security issues affecting your life today.
Although the world of cyber security can be complex, our focus is to explain highly technical subject matter in non-technical terms. We cover topics that are vital interest to the cyber security expert yet also will appeal to the novice interested in learning more about cyber security and new threats affecting the social, political business, and economic concerns of our world.
We explore a wide range of controversial issues that you won't want to miss each week. Task Force 7 Radio is broadcast live every Monday at 8 PM Eastern Time, 5 PM Pacific Time, on the VoiceAmerica Business Channel.
About the Host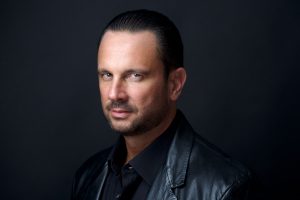 George Rettas is one of the most well-known cyber security professionals in the world with extensive experience practicing cyber security in both the public and private sectors, Mr. Rettas is a serial entrepreneur, serving as the CEO and President of Task Force 7 Radio, LLC, and Task Force 7 Technologies, Inc. a company focusing on building the world¹s first and only Professional Cyber Security Social Network. Mr. Rettas is also the President and CEO of Code X Entertainment, LLC, a company focused on producing television, movies, literary, digital, and merchandising products.
Mr. Rettas has worked for 12 years as a Managing Director and Partner in some of the world¹s largest financial institutions holding executive management positions in cyber security operations, administration, and program management functions. He created the first Cyber Security Intelligence function in the financial services sector and detected some of the most prolific breaches in recent history, including Target breach and the JPMorgan Chase breach.
Mr. Rettas also served as a former Special Agent with the United States Secret Service, where he was the co-founder of the Newark Field Office Electronic Crimes Task Force. He is the author of the first Title III Wire Tap on an internet-facing computer network in United States history and he worked what is considered the most prolific criminal investigation in the history of the Secret Service in Operation Firewall.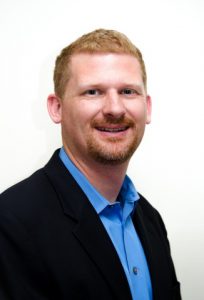 Tom Pageler is presently the CSO and CRO of Nester. Pageler has more than 15 years of experience in security and risk management. Prior to Neustar, Pageler served as CRO and CISO at DocuSign, where he designed, implemented and managed its successful enterprise risk and security departments. Prior to DocuSign, Pageler served as Deputy CISO, JPMorgan Chase, where he led cyber-security, fraud prevention and protective intelligence. Prior to JPMorgan Chase, Pageler was Head of Risk Assessments and Director of Emerging Risk and Fraud Control, Visa, where he assisted in the launch of the Payment Card Industry Security Standards Council (PCI SSC).
Additionally, Pageler served as a Special Agent with the U.S. Secret Service, where he established the San Francisco Electronic Crimes Task Force, where he was responsible for identifying, apprehending and successfully extraditing leaders of a large organized crime ring in the Eastern Bloc. Pageler has also provided physical security for the President of the United States, the Vice President, their families and foreign heads of state.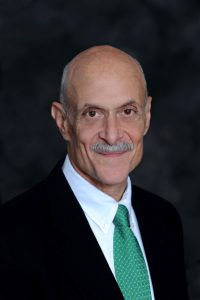 The Honorable Michael Chertoff
Co-Founder & Executive Chairman
Areas of Focus:
Risk identification, analysis and mitigation
Crisis management - prevention, preparation, response and recovery
Strategic counsel on global security solutions
Previous Government Experience:
Secretary, U.S. Department of Homeland Security (2005-2009)
Federal Judge, U.S. Court of Appeals for the Third Circuit (2003-2005)
Assistant Attorney General of the United States, Criminal Division (2001-2003)
As Secretary of the U.S. Department of Homeland Security from 2005 to 2009, Michael Chertoff led the country in blocking would-be terrorists from crossing our borders or implementing their plans if they were already in the country. He also transformed FEMA into an effective organization following Hurricane Katrina. His greatest successes have earned few headlines - because the important news is what didn't happen.
At The Chertoff Group, Mr. Chertoff provided high-level strategic counsel to corporate and government leaders on a broad range of security issues, from risk identification and prevention to preparedness, response and recovery. "Risk management has become the CEO's concern," he says. "We help our clients develop comprehensive strategies to manage risk without building barriers that get in the way of carrying on their business."
Before heading up the Department of Homeland Security, Mr. Chertoff served as a federal judge on the U.S. Court of Appeals for the Third Circuit. Earlier, during more than a decade as a federal prosecutor, he investigated and prosecuted cases of political corruption, organized crime, corporate fraud and terrorism - including the investigation of the 9/11 terrorist attacks.
Mr. Chertoff is a magna cum laude graduate of Harvard College (1975) and Harvard Law School (1978). From 1979-1980 he served as a clerk to Supreme Court Justice William Brennan, Jr.
In addition to his role at The Chertoff Group, Mr. Chertoff is also senior of counsel at Covington & Burling LLP, and a member of the firm's White Collar Defense and Investigations practice group.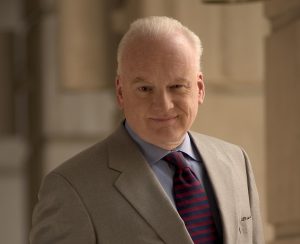 Richard A. Clarke
Dick Clarke is CEO of Good Harbor LLC, a boutique cyber security/risk management consultancy. Clarke is a sought-after advisor to leading CEOs, Boards, and C-level executives of Fortune 500 Companies in the US, as well as several state leaders, including the Governors of New York and Virginia, on all issues of cyber-security and risk and crisis management.
Clarke served in the White House for an unprecedented ten years as Special Advisor to the President on Cyber Security, serving under President George H.W. Bush, President Bill Clinton, and President George W. Bush. In this role, Clarke also advised on counter-terrorism and other national security issues. In his role as the nation's "Cyber-Czar," Clarke developed the country's first National Strategy to Defend Cyberspace. Clarke served on the National Security Council for ten years. Following the Snowden revelations, President Obama asked Clarke to serve on the five-person President's Review Group on Intelligence and Technology.
On 9/11, Clarke was the national crisis manager.
Previously, Clarke served as Assistant Secretary of State for Political Military Affairs in the first Bush administration and Deputy Assistant Secretary of State for Intelligence under President Ronald Reagan.
Clarke has served in the White House, the Pentagon, the Intelligence Community, and the State Department. As an Assistant Secretary of State, he was confirmed by the United States Senate.
Clarke taught crisis management and risk at Harvard's Kennedy School of Government and is an ABC News-on-Air Commentator, offering expert perspective in crises management, terrorism, and cyber security.
Clarke is author of eight books. His first book, Against All Enemies: Inside America's War on Terror (2004) was a New York Times #1 best seller. In 2017, he published Warnings, 14 case studies of experts whose predictions of impending disaster were ignored. His ground-breaking work, Cyber War, was voted by a cyber expert panel as one of the field's foundational works.
Clarke is Chairman of the Board of Governors of The Middle East Institute. He has been honored with membership in the national Cyber Security Hall of Fame and given the Lifetime Achievement Award for Cybersecurity by the annual RSA Conference.
Clarke is an advisor to private equity and venture capital firms and has served on the corporate boards of technology companies Veracode, Carbon Black, and Multiplan. Clarke received a B.A. from the University of Pennsylvania in 1972 and a Master of Science (SM) degree from MIT in 1978. He lives in Virginia.