Task Force 7 Radio: EJ Hilbert
---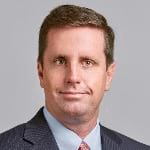 EJ Hilbert
E.J. Hilbert is the founder of ECK Cyber Consulting, which specializes in GDPR security compliance. EJ has over 2 decades of experience in the Cyber Security field.
E.J. spent 8 years as a Special Agent for the FBI where he was the lead case agent for numerous cyber-crime, white collar and counterterrorism investigations. E.J. led one of the FBI's largest cyber-crime investigations addressing the computer intrusion, theft of data and extortion of over 600 financial institutions. He later applied those same techniques to the counterterrorism field operating undercover to identify and disrupt terrorist organizations. EJ's final case with the FBI was bringing treason charges against the American Al Qaeda member, Adam Gadahn.
E.J. has been cited as an expert in Cyber and Counterterrorism by Rolling Stone Magazine, the Washington Post, Wired Magazine, the Financial Times, the Wall Street Journal, CNN, the NY Times, CNBC, the BBC, MSNBC, The History Channel and The Science Channel.
03/12/2018
The Front Lines: The Cyber Battle Between Good and Evil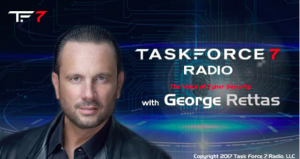 Former FBI Agent EJ Hilbert brings the audience through his storied career and explains how he became an FBI Agent, what it was like to battle Cyber Organized Crime Groups like Carder Planet on the Cyber Front Lines, and what it took to go up against Al Qaeda in the Cyber Underground after the 911 Attacks. Hilbert explains how he came into contact with FBI Informant Maksym Popov, how he kicked off Operation Ant City, and he explains the intricate complexities of handling a Cyber Criminal Informant during a time when the FBI and Secret Service were just discovering the organized crime structures that existed in the dark web. Hilbert explains how his involvement in a new area of criminal investigations with the FBI eventually led the Department of Justice to investigate him, how he cleared his name, and why he decided to leave his dream job at the FBI to pursue opportunities in the private sector.