Task Force 7 Radio: Dr. Rebecca Wynn
---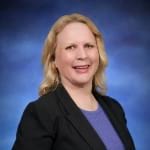 Dr. Rebecca Wynn
Dr. Rebecca Wynn is widely considered to be a "big picture" thinker who brings nearly 20 years of experience to the table in the Information Security, Assurance & Technology spaces.
She is well known for being a gifted polymath, which means she has subject matter expertise in several areas, and she has a deep understanding of current cyber security challenges and data privacy issues. She has a proven track record of taking companies to the next level of excellence in many sectors including government, financial services, fintech, healthcare, information technology, legal, semiconductors, and retail.
Dr. Wynn was named the 2017 Cyber Security Professional of the Year sponsored by the Cyber Security Excellence Awards, and she also won the SC Magazine's Chief Privacy Officer of the Year Award in 2017. Dr. Wynn is a Global Privacy & Security by Design International Council Member and she has dozens of published writings on cyber security.